Upcoming Events
September 28: 1/2 Day Of School (dismissal @ 11:30 AM)
October 2: Picture Day (order form sent home)
October 13: Homecoming
October 22-24: Health screenings

EVENT DETAILS
September 28th is a half-day of school. Students are dismissed at 11:30am. If your child rides a bus, they will arrive home earlier than usual. If you pick up your child, please arrive for the pickup line at 11:30am.
THIS TUESDAY, OCTOBER 2
Your child will be bringing home an envelope from Zerbe Studios with information about school pictures this week. Please note that students may wear their uniforms or dress up. Girls that choose to dress up may wear modest dress slacks. They may also wear dresses or skirts that are not tight and no higher than the top of the knee cap in length. Also, slits in skirts should be no higher than the top of the knee cap. Blouses should not be tight, sleeveless, low cut, or see through. Boys should not wear jewelry or shirts without collars (no T-shirts). Thanks for your cooperation.
SATURDAY, October 13
Games and activities for kids will start at 10:00am, followed by the 5th annual Quarter Auction at 11:30am. The varsity and middle school girls volleyball teams will play following the auction, with the day capped off by the alumni volleyball game. Be sure to buy your bidding paddle before October 5th to get the special deal (see next section or form attached to this email). You can also choose your bidding number if you buy before the 5th!
We are currently in the process of collecting donations for the auction from all different types of businesses. If you have a donation (gift cards, etc.) or know of a business that would like to donate, please contact Beth Bromwell at bbromwell@berkschristian.org.
Order your bidding paddle!
Interested in bidding on some of the items in our Quarter Auction? Return your order form to the school office (with payment) to reserve a bidding paddle in advance or feel free to buy one at the door. Paddles are $10 or 3 for $25. After October 5th, paddles are $12 each.
CLASS BASKETS FOR AUCTION
Fast becoming a favorite tradition, each class will prepare a themed basket for the Auction Fundraiser. The baskets will be sold in traditional auction style (rather than in the quarter auction style), with a set starting price depending on their value.
Students are encouraged to sell auction paddles to family and friends who will attend the auction and hopefully bid on their basket.
In the packet you received at Back to School Night, you'll find a small white envelope with your child's name on it. Please send $10 cash in the envelope (to the school office) for each of your children. This money will go towards purchasing items for your child's class basket. If you are interested in helping your child's teacher with the baskets, please contact them directly.
MS LEADERSHIP CONFERENCE
OCTOBER 17
BCS & ACSI is once again proud to partner for a LeaderWalk OneDay event. This unique student leadership development experience is for those in grades 6-8. We will join other Christians schools in our area as your students will be led through a variety of activities that will help them better know their own gifts and strengths, sharpen their ability to work with others, and leave with a proactive plan of how to engage your own community with God's love.
The Hide & Seek OneDay will contain three segments. In the morning hours, our facilitators will help your students see that our fallen state has led to brokenness and being alone (HIDE). In the middle segment, groups will see that we can accomplish much together as they partner using their newly identified leadership style (AND). The day will conclude with students collaborating on plans to see redemption take place through action (SEEK).
Applications were given out on Monday and are due back September 21st. Students that are selected to go will be notified next week that they are attending the conference on October 17th. The cost is $45.
hs LEADERSHIP CONFERENCE
NOVEMBER 18-20
High School students will have the opportunity to join the High School Leadership Conference in Washington DC this fall. Applications are due back to the office by September 28th and the earlier the application is received, the better the likelihood of being accepted.
The Redemption Everyday Conference is a premiere high school student leadership event with a balance of inspiring worship, deep content rooted in a biblical worldview, and summer-camp fun which stimulates growth and overall culture change throughout the school year. Session topics will include biblical foundation, ethnic unity, technology, and sexuality. BCS students who have gone on this trip in past years have found it pivotal to their experience as high school leaders.
athletics
Athletic Practice and Game Schedule
All game and practice schedules are available on the CCAC website.
Please use this as your guide each week.
Middle school & VARSITY Volleyball Games
Friday, September 21
VARSITY 5:00 PM Away @ vs. Lititz Christian
Monday, September 24
MS 4:00 PM Away @ vs. Linville Hill Christian
Tuesday, September 25
VARSITY 6:00 PM HOME vs. High Point Baptist Academy
Thursday, September 27
VARSITY 4:00 PM Away @ vs. Lititz Area Mennonite School
Saturday, September 29 - Tournament
VARSITY 8:00 AM HOME vs. Coventry Christian, Fairview Christian,
Salem Christian
If you'd like to sign to help serve concessions throughout the season, please sign up here.
ORDER YOUR SEASON PASSES TODAY
We are excited to offer several season pass options for the Fall 2019 varsity volleyball season. Regular
admission for single games this year will be $5 for adult and $2 for students.
Families will not get a literal pass: instead, we keep a list of season pass holders at the admission table. Season passes include entrance for all varsity volleyball home games.
Cost breakdown is as follows:
$10 for a single Student Pass
$60 for a "Couple" Pass, which admits you and any guest
$100 for a Family Pass, which admits anyone in the family
Contact Mr. Smither, Athletic Director for more info or to request an order form.
Check out the attached document, to buy your season passes!
varsity basketball OPEN GYMS
Our senior guys will be leading our (non-mandatory) open gyms while we continue the search for a head coach. Stay tuned for official signups for the 18-19 season coming soon.
Tue, 9/25: 4:00-5:15 PM

Fri, 9/28: 1:30-3:00 PM

Tue, 10/2: 4:00-5:15 PM

JUMP IN AND JOIN US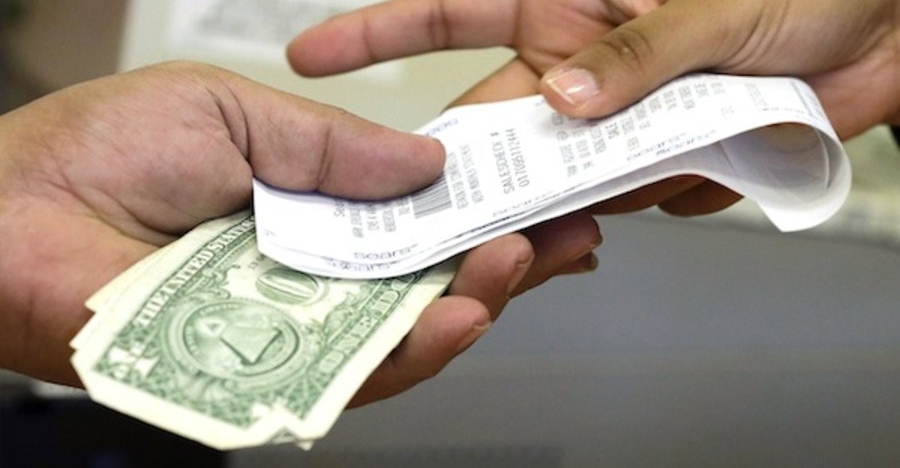 SUPPORT BCS
Box Tops
Box tops earn several hundred dollars per year!! Those little 10-cent squares really add up. Remember to clip your boxtops and send them in to school.
Giant A+ Rewards
Parents need to go to giantfoodstores.com. First click on savings, then click on rewards/programs, then click on A-Plus. Berks Christian School ID is 25957. You must re-register your card each year.
AmeriGas
Send in your receipts, listing your gallons purchased, to the school office.
Amazon Smile
Shop often at amazon? Simply go to smile.amazon.com instead of the original amazon site and you'll be supporting BCS with every purchase!
Head to https://smile.amazon.com/ch/23-2005505 to get started.
Shoparoo
Download the shoparoo app on your smart phone, scan your receipt and earn points for BCS! It's that easy! Go to www.shoparoo.com to learn more.
Redner's Save-a-Tape
Shop at Redners? Be sure to scan our Redner's Points Card when you check out, then just submit your receipts to BCS.
Open Positions AT BCS
Varsity Guys Basketball Coach
Berks Christian School is looking for a Varsity Guys Basketball Coach starting for the 2018 season. Coaching experience is preferred. Interested applicants should send their resume and a written Christian testimony to Athletic Director, Ben Smither at bsmither@berkschristian.org. Also, current PA child abuse, criminal background, and fingerprinting checks are required.
Substitute Teachers
Berks Christian School is seeking substitute teachers for the 2018-2019 school year.
The job requires-
1. Flexible schedule
2. Bachelors degree (it does not have to be in education)
3. PA Criminal Background Clearance
4. PA Child Abuse Clearance
5. FBI Fingerprinting
If you are interested in being added to our sub list, please send your resume and written Christian testimony to Rebekah Klase at rklase@berkschristian.org.
Van Driver
Berks Christian School is seeking a part-time van driver for morning and afternoon pickups on our extension routes for the 2018-2019 school year. Commitment is 6:45 AM to 7:45 AM and 2:45-3:45 PM. Pay is $9 an hour. If you are interested please email Rebekah Klase at rklase@berkschristian.org.
recess lunch parents needed
Our elementary lunch periods depend on parent volunteers. Teachers get a break over lunchtime, sometimes their only break of the day! To supervise lunch periods, we rely on parents who wipe down the tables before lunch begins, serve food, help students clean up, and then supervise the afternoon recess.
If you have free time in your week, will you consider being a Lunch/Recess Parent this year? Current clearances are required, and we are happy to help you acquire them. If you have a child younger than school age, you are welcome to bring him or her along. Commitment can be once a week, or more often! We need at least two parents per day, so pick a friend and sign up together! If you are interested, please email Rebekah Klase at rklase@berkschristian.org.
As announced at Back to School Night, a parent has put together a "BCS Teacher Wish List" so that the school community can bless our hardworking teachers! The teachers sent in their wish list items and they were added to a Wish List on Amazon. Purchasing the item is simple:
Click this link to see the Wish List: http://a.co/ax7F0jQ

Choose and item (or two!) and put them in your cart.

Check out as normal and your item will be shipped directly to the school – easy peasy!
Some of the items on the list are just ideas – things you can keep in mind as you are out and about, or maybe even donate if you have a lightly used item sitting around at home.
Let's show the teachers how much we appreciate them by supporting them in this way!
Around Campus
Lunch Menu for the week of 9.24.18
Monday, September 24
Elementary: Hoagie Bar, lettuce & tomato, baked beans, french fries, baked snack bag, mandarin oranges
HS Hot: French toast sticks w/ ham, hash browns, donut holes, fruit cocktail
HS Cold: Calzone w/ sauce, hash browns, donut holes, fruit cocktail
HS Pizza: Mickey's cheese pizza, hash browns, donut holes, fruit cocktail
Tuesday, September 25
Elementary: Pasta w/ meat sauce, steamed broccoli, salad greens
HS Hot: Hot dog w/ or w/ chili, zesty sidewinder fries, green beans, strawberries
HS Cold: Popcorn chicken w/ Pierogies, zesty sidewinder fries, green beans, strawberries
HS Pizza: BBQ chicken flatbread, zesty sidewinder fries, green beans, strawberries
Wednesday, September 26
Elementary: Salisbury steak w/ roll, mashed potatoes, corn, backed apple crisp
HS Hot: Italian Stromboli w/ sauce, steamed broccoli, pineapple
HS Cold: Meatball sandwich, steamed broccoli, pineapple
HS Pizza: Buffalo chicken pizza, steamed broccoli, pineapple
Thursday, September 27
Elementary: Mini corn dogs, fiesta beans, pasta salad, mandarin oranges
HS Hot: Sloppy Joe, baked beans, carrots, pears
HS Cold: Pretzel dog, baked beans, carrots, pears
HS Pizza: NY style pepperoni or 4 meat pizza, baked beans, carrots, pears
Friday, September 28
NO LUNCH
UPCOMING COMMUNITY CHURCH Events
All BCS Families are invited to "A Day Of Hope Music Festival" being held on Saturday September 22, 2018 from 11am to 7pm at Exeter Bible Fellowship Church, 926 Philadelphia Terrace Birdsboro, PA 19508. This is a FREE admission event! Live Christian music featuring several bands and solo artists, a children's play area with 3 bounce houses, 5 kid's games, face painting, balloon twisting, over 30 vendors, 5 food trucks, a Chick-Fil-A tent, a special attraction FREE raffles and more! All proceeds benefit Genesis Pregnancy Care Center in Pottstown. Visit the music festival website http://www.adayofhopemusicfest.com
Father's House Ministry
Invites you to come join us!
Community Fall Fest 2018
When: October 6th
Where: Essick Park (700 block of Church St.)
Time: 12 PM - 3 PM
Free Food & Refreshments

Family Games

Face Painting

Live Entertainment
And so much more! Come and join the fun!