Upcoming Events
October 14: No School, K-12, Teacher in Service
October 15: Moms in Prayer: 8-8:30 am (In the music room)
October 16: PSAT
October 18: Compassion Dress Down Day (Bring at least $2)
October 22: End of 1st Quarter
October 23: No School, K-12, Teacher in Service
November 1: MS Leadership Conference
November 4 & 5: Parent Teacher Conferences (No School K-8) and HS Retreat
November 11-14: Vision and Health Screenings (K-12)
November 21: PTO Meeting @ 6:30 pm (In the library)
November 25: Preschool Thanksgiving Feast
November 27: 1/2 Day of School, Grandparents Day
November 28 & 29: Thanksgiving Break
capture a MOMENT of childhood!
Kids Kreations information for preschool through 6th grade are on their way! Flyers will be sent home this week with examples of products (aprons, iPhone covers, mugs, tote bags, etc) you can purchase. Individualized packets with your child's artwork will be sent home in a few weeks. At that time, you can place orders online or by check. Order for yourself or as Christmas gifts! As a bonus, BCS benefits with every purchase.
homecoming success!
We are thrilled to announce that our Homecoming event raised over $10,000 for BCS this year! The event was highlighted by our auction and our kids activities, voting for a teacher to be pie'd (Mr. Warner won). The day ended with our traditional alumni volleyball game.. Thanks to our many donors and volunteers for making this day a huge success.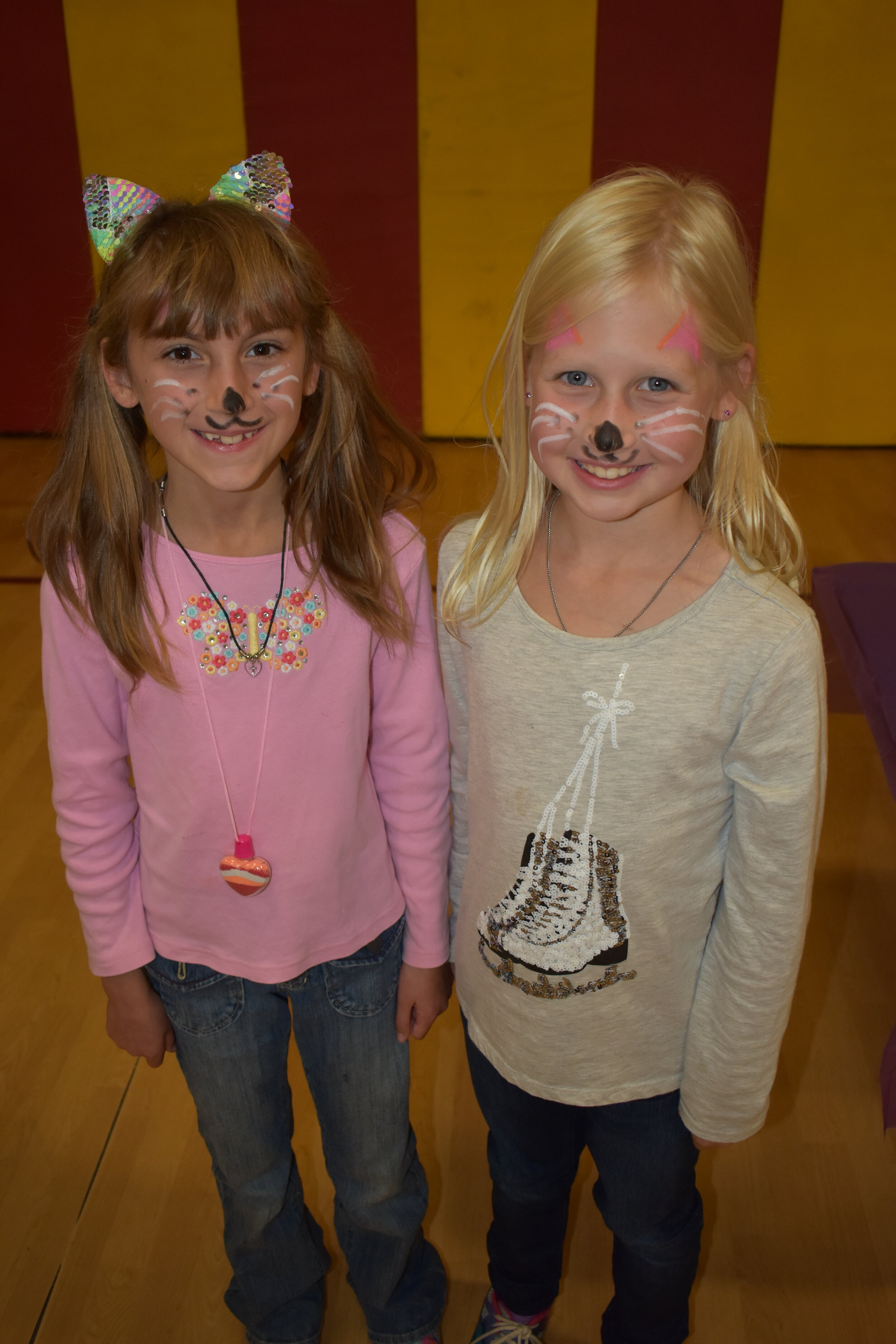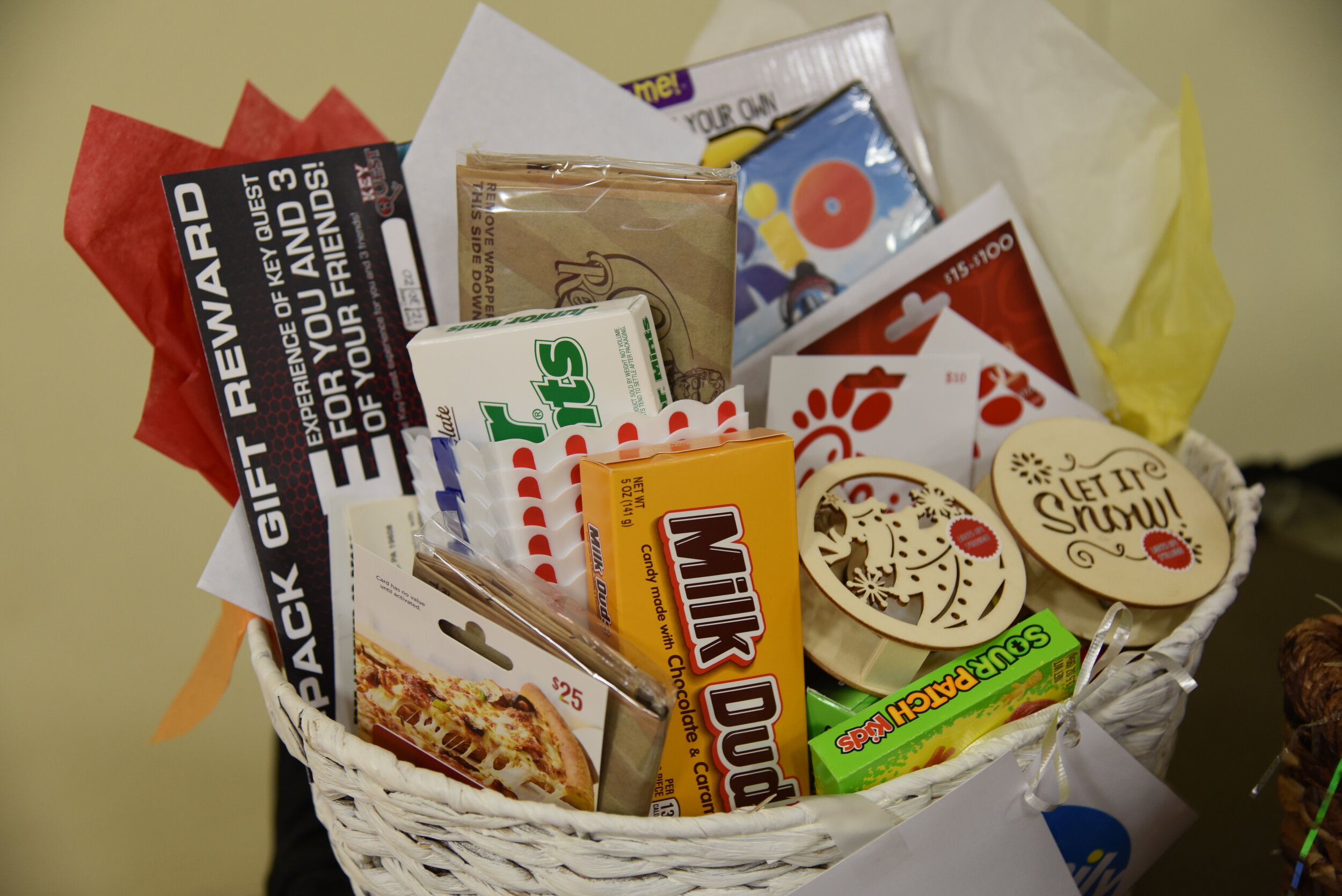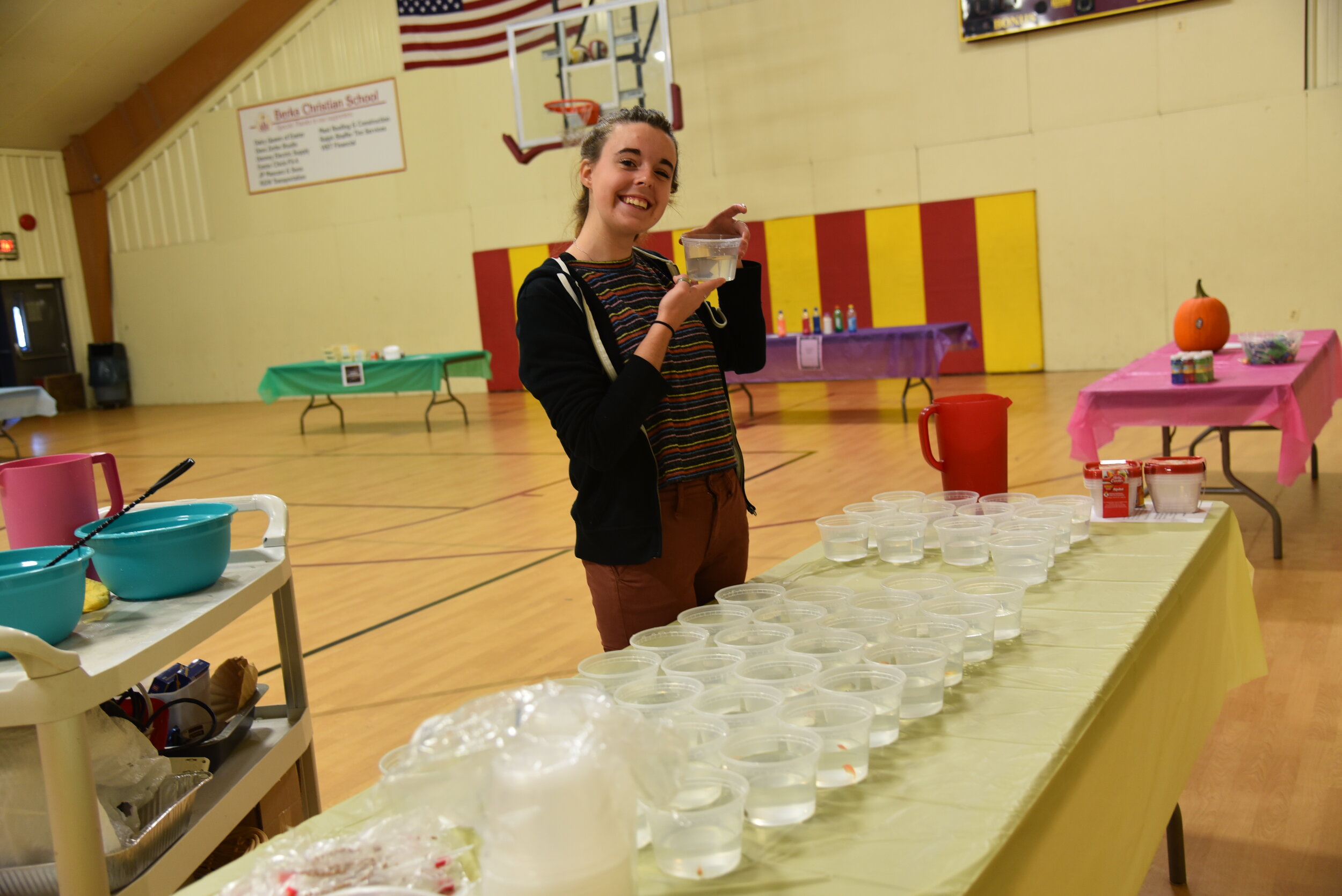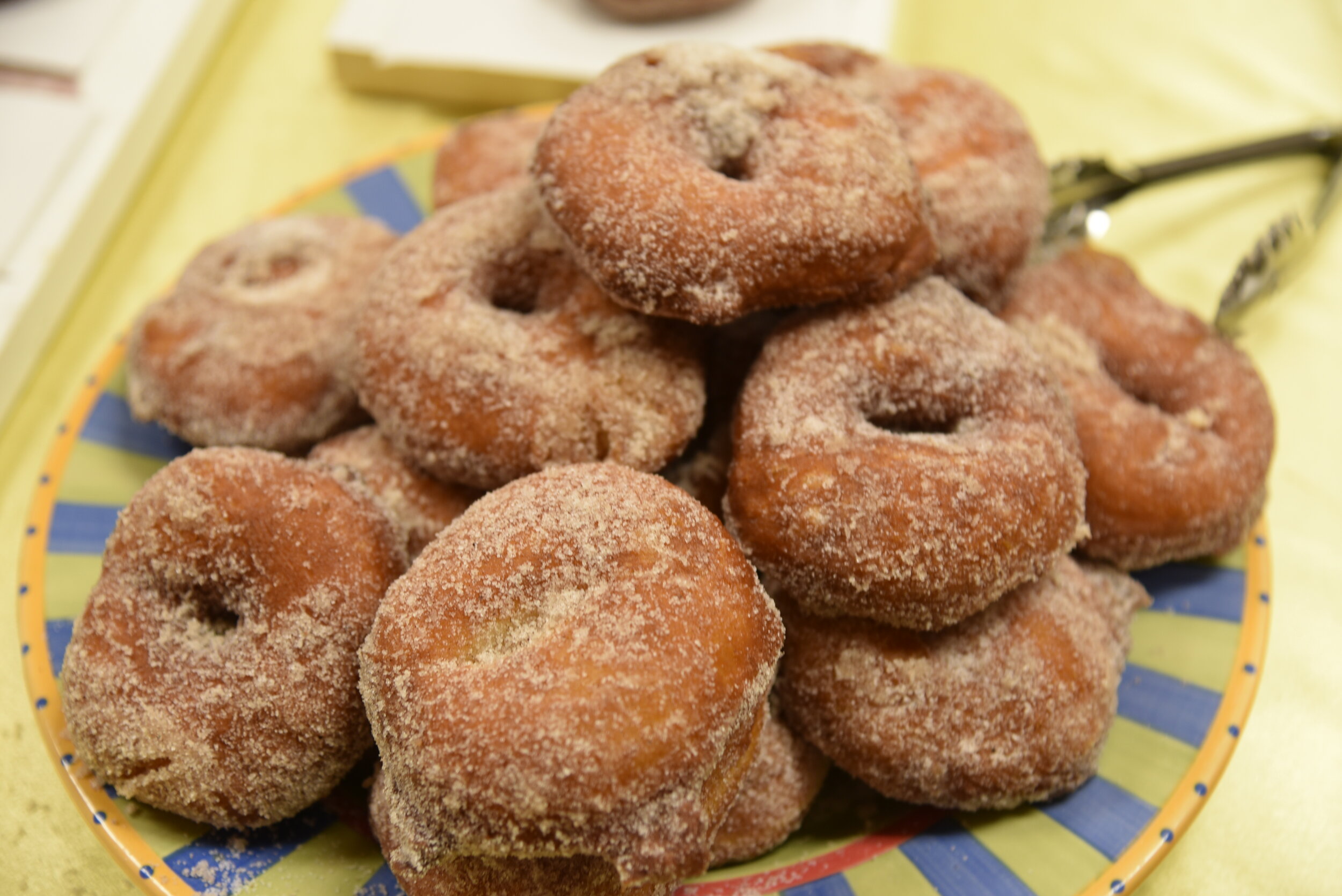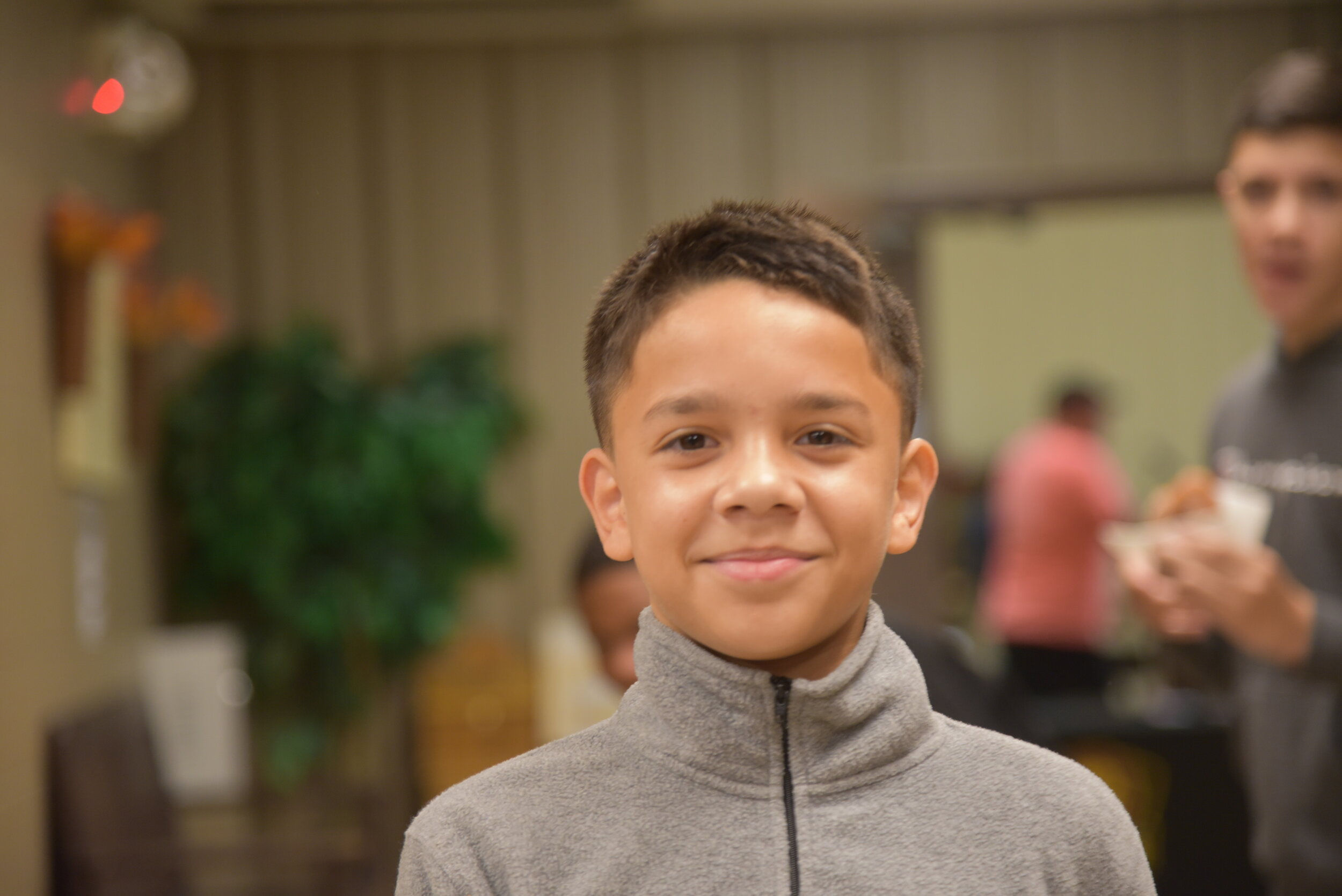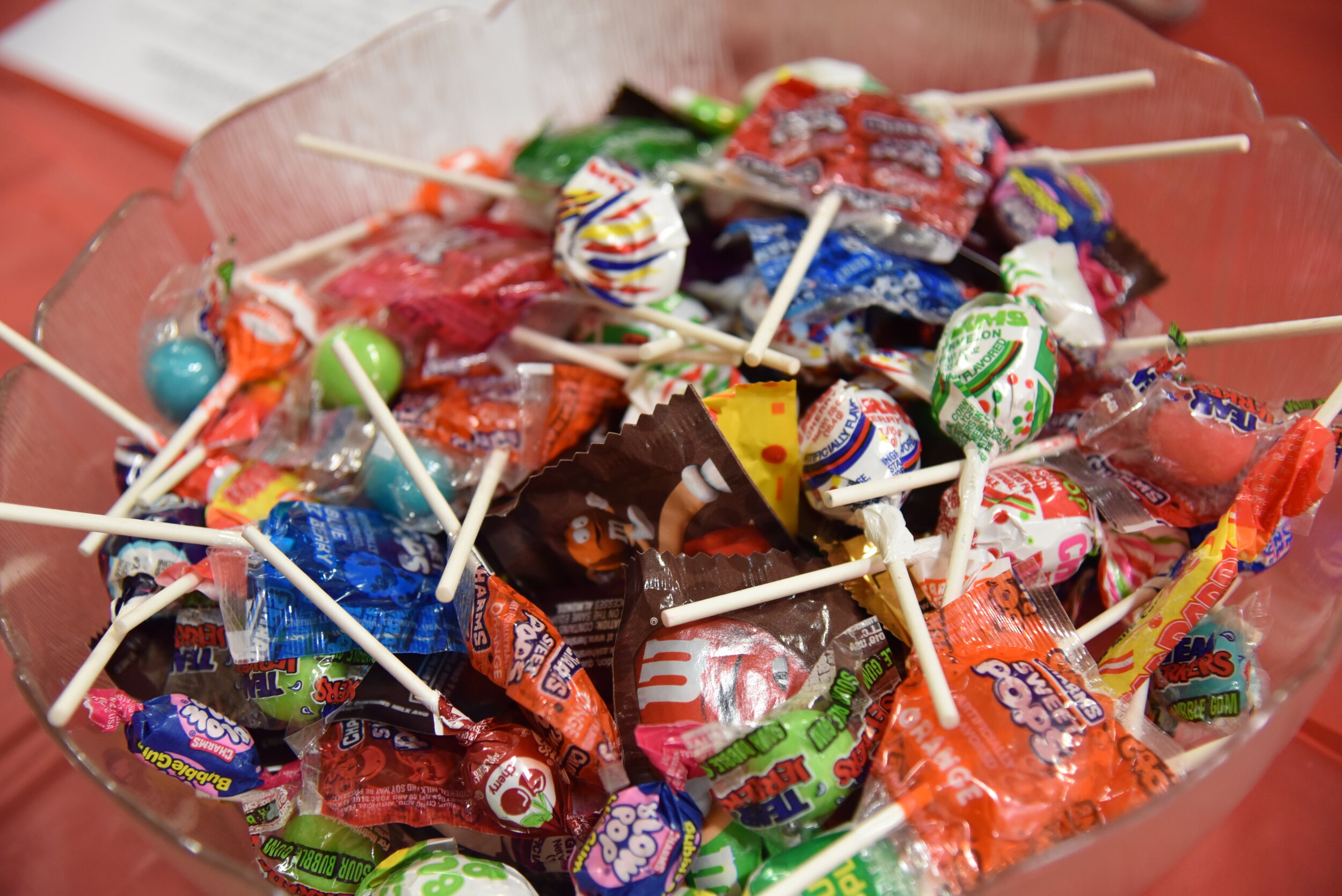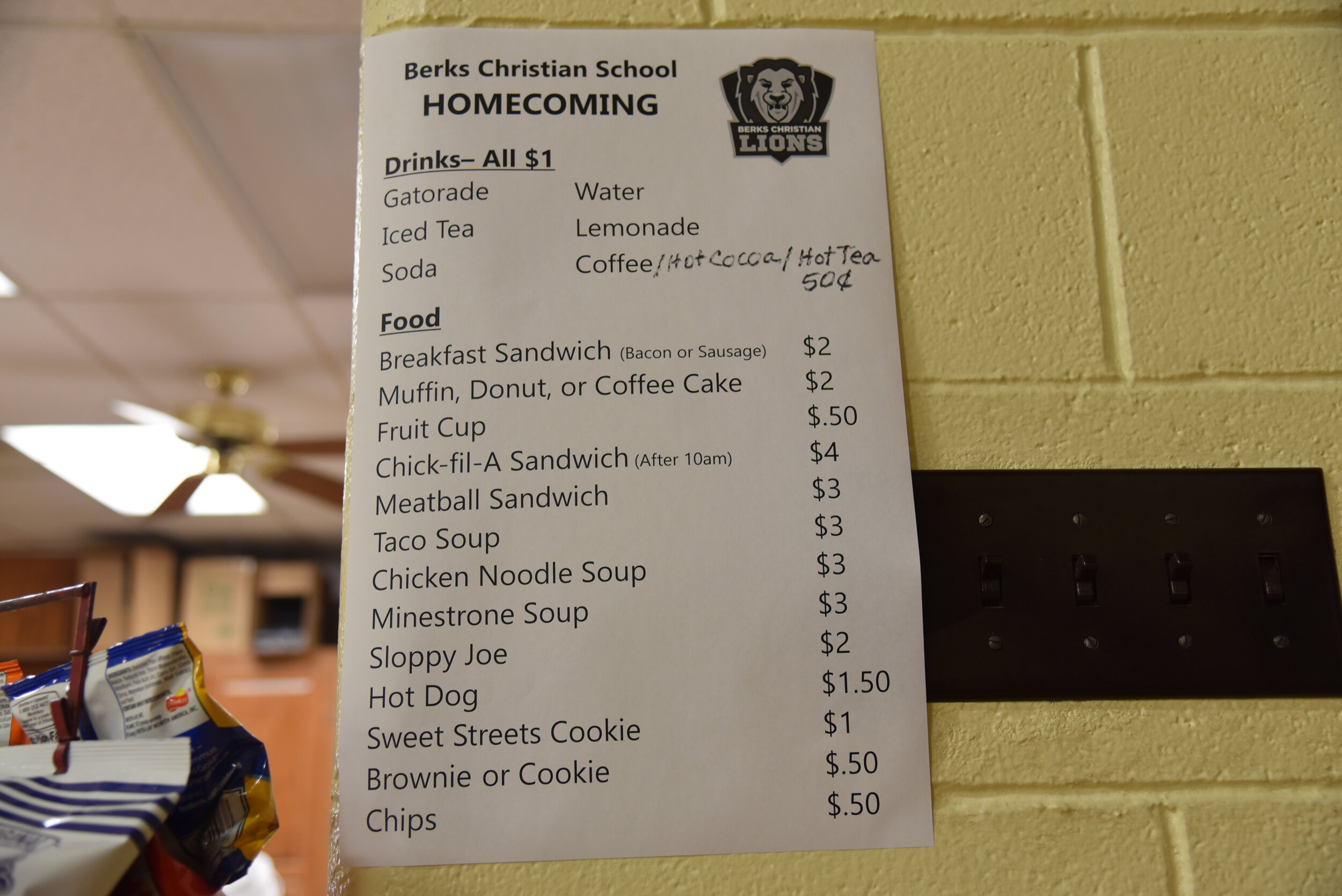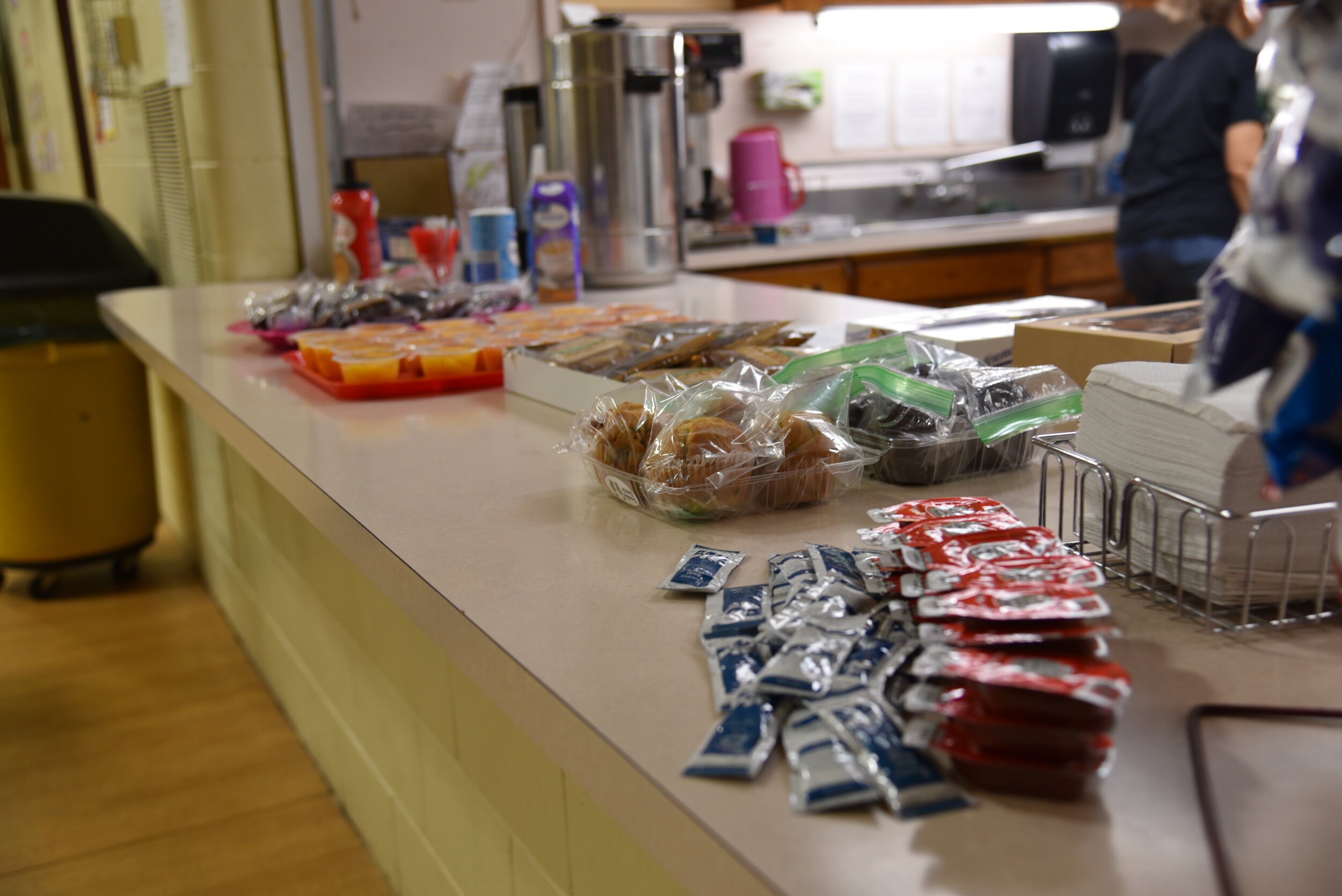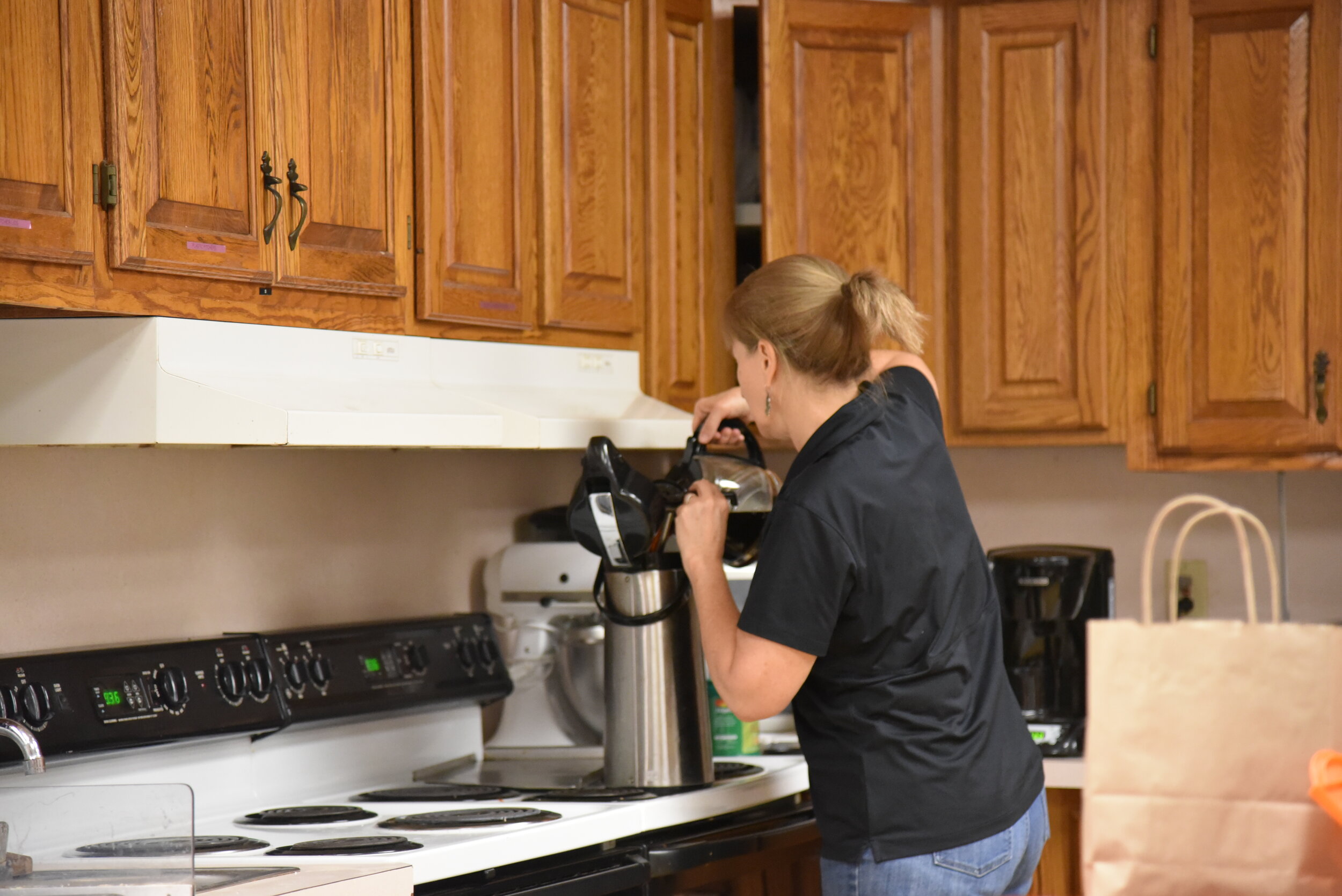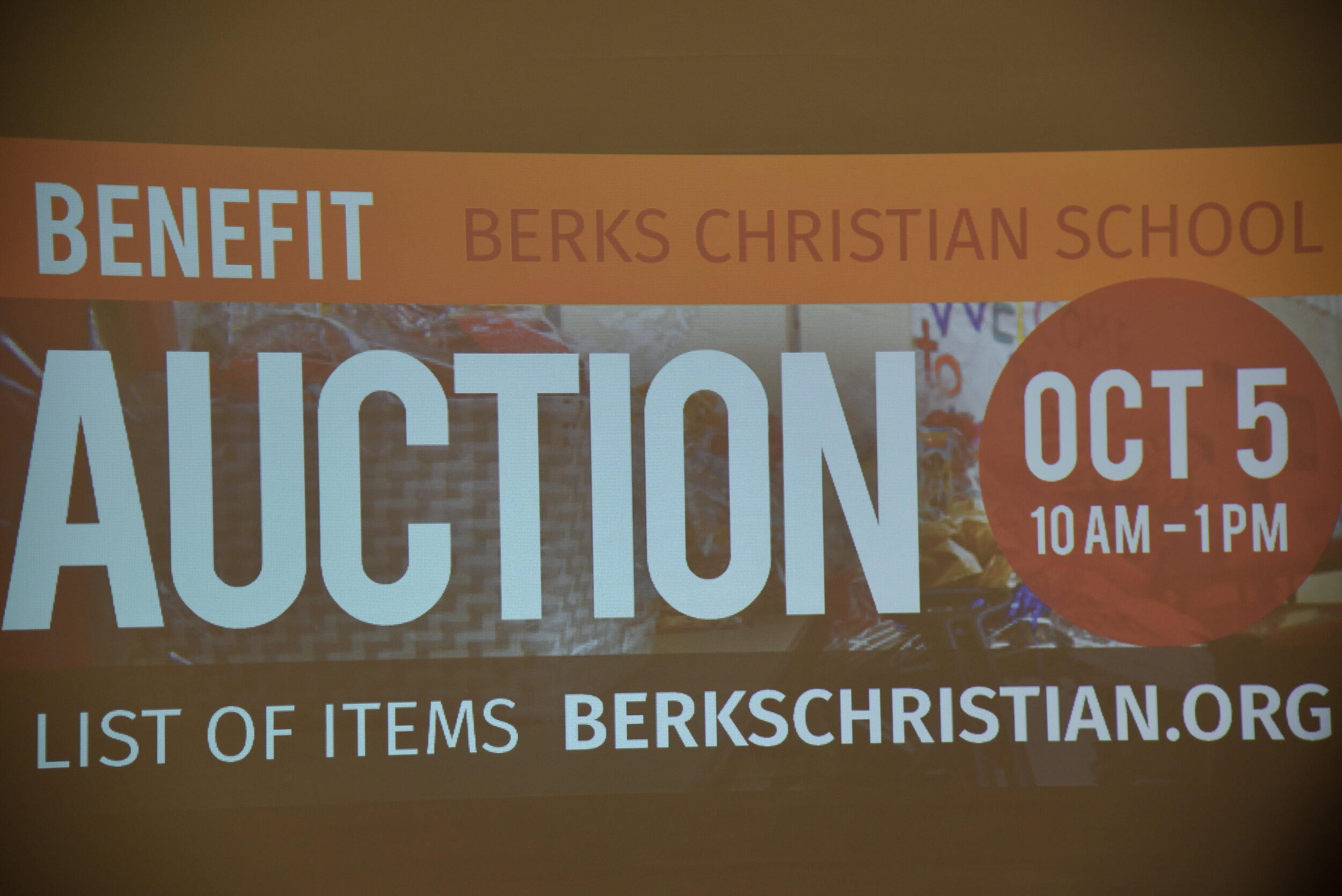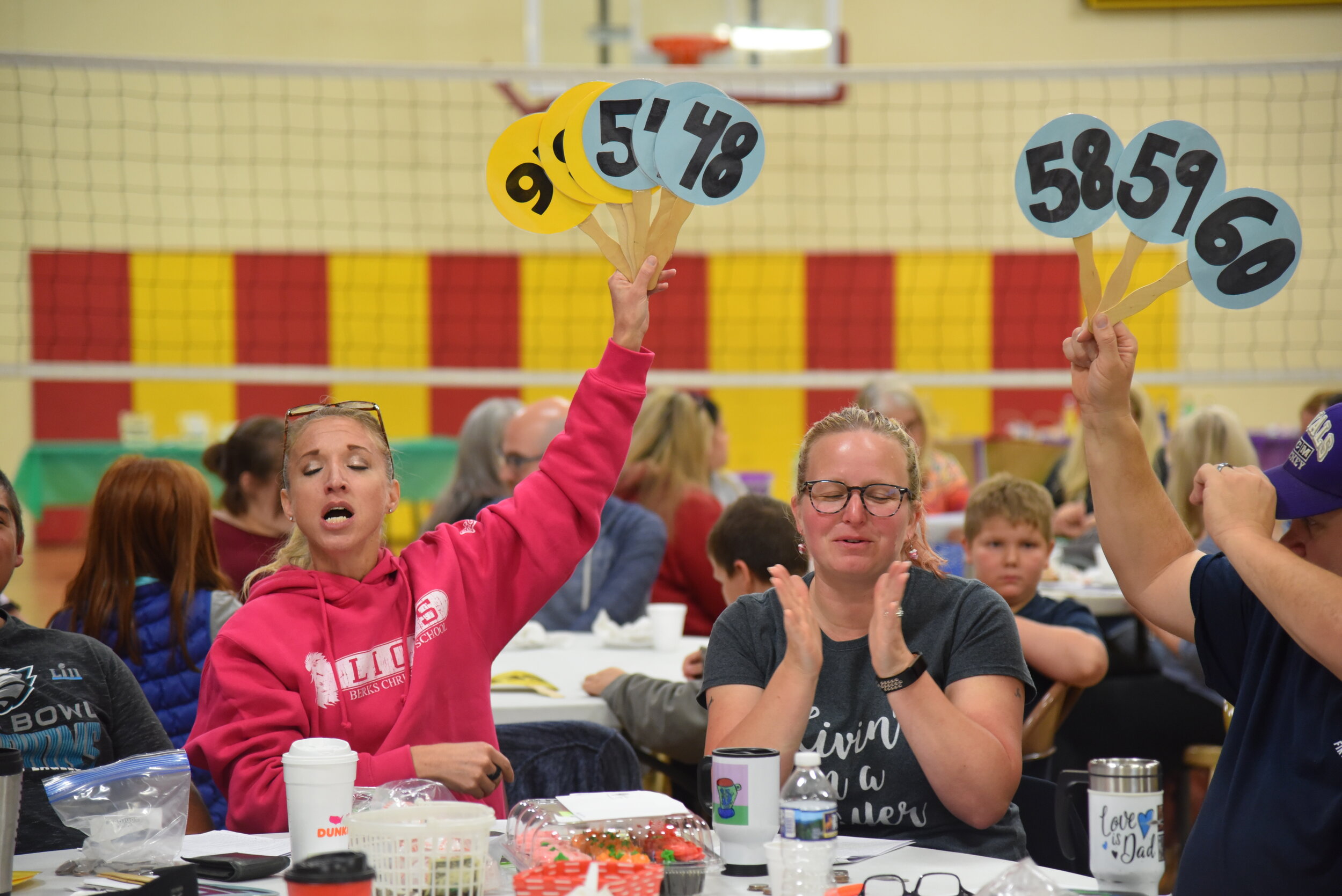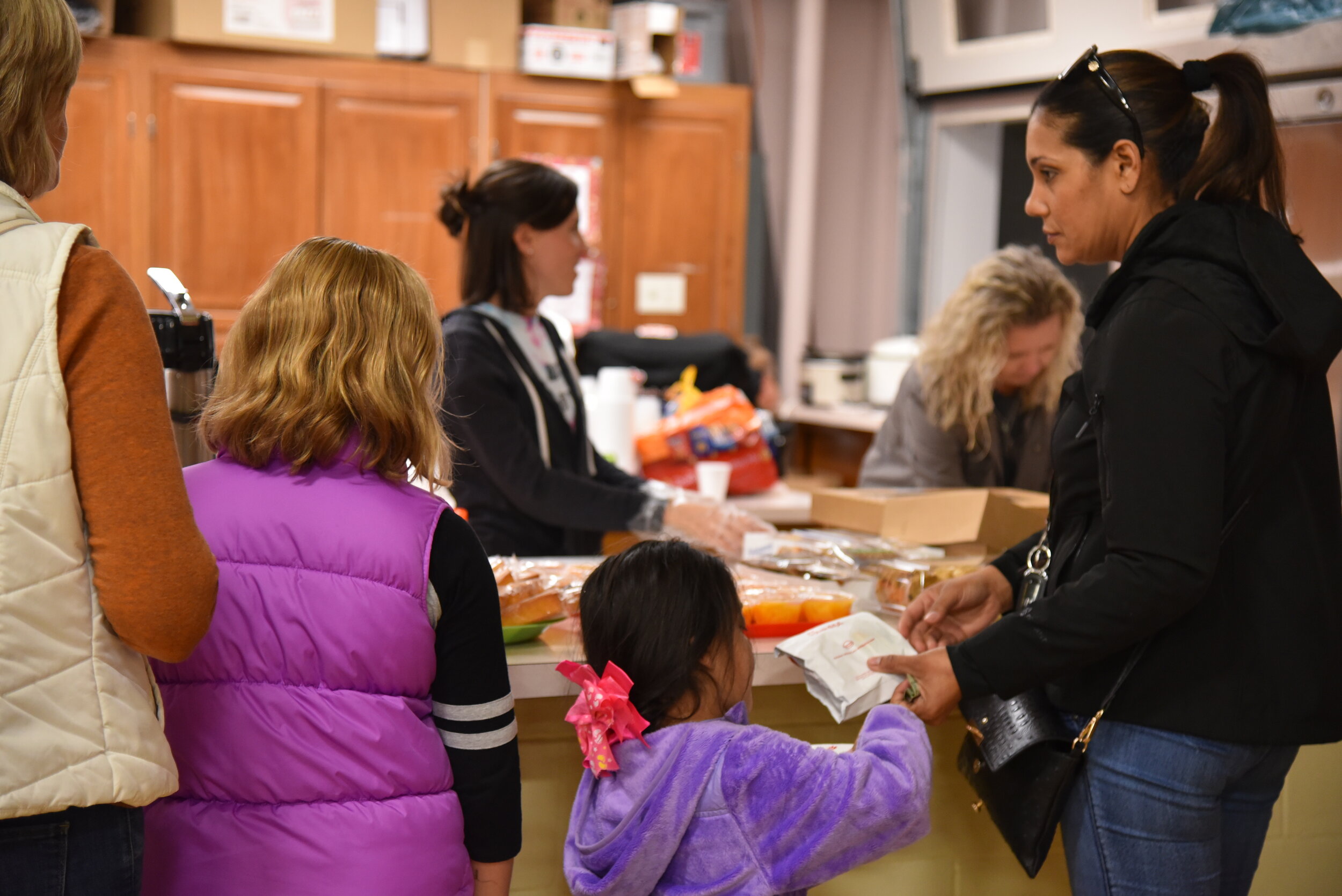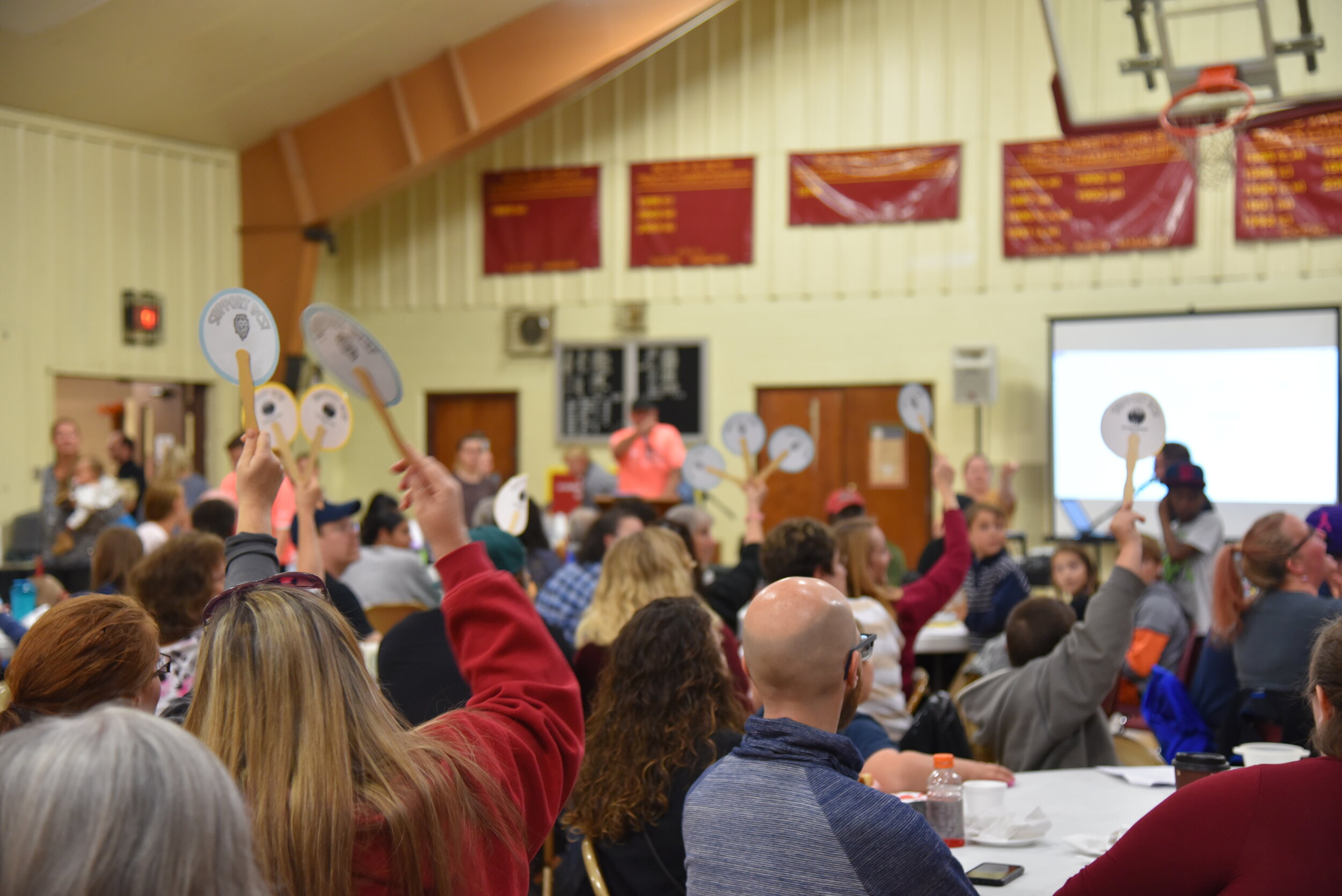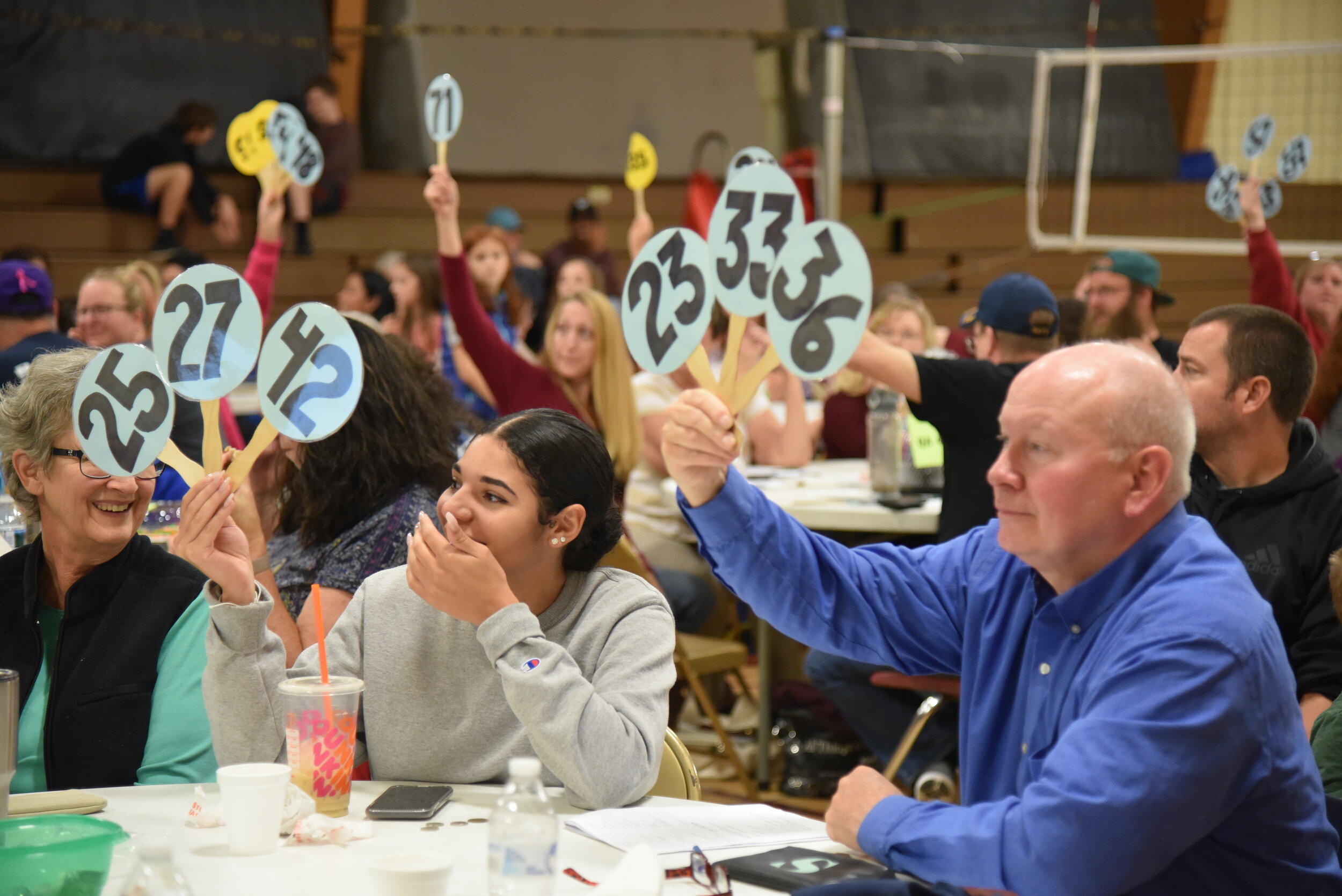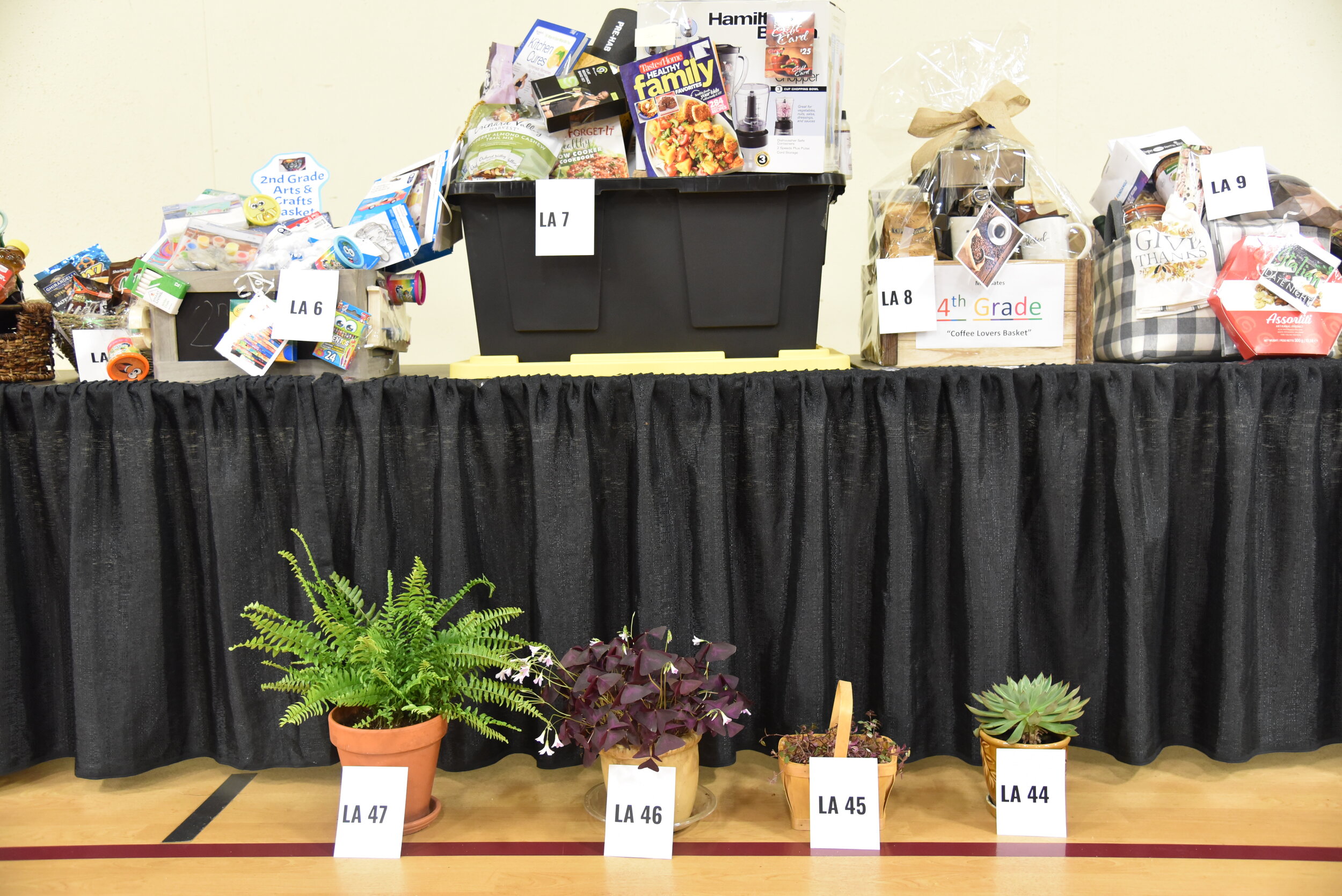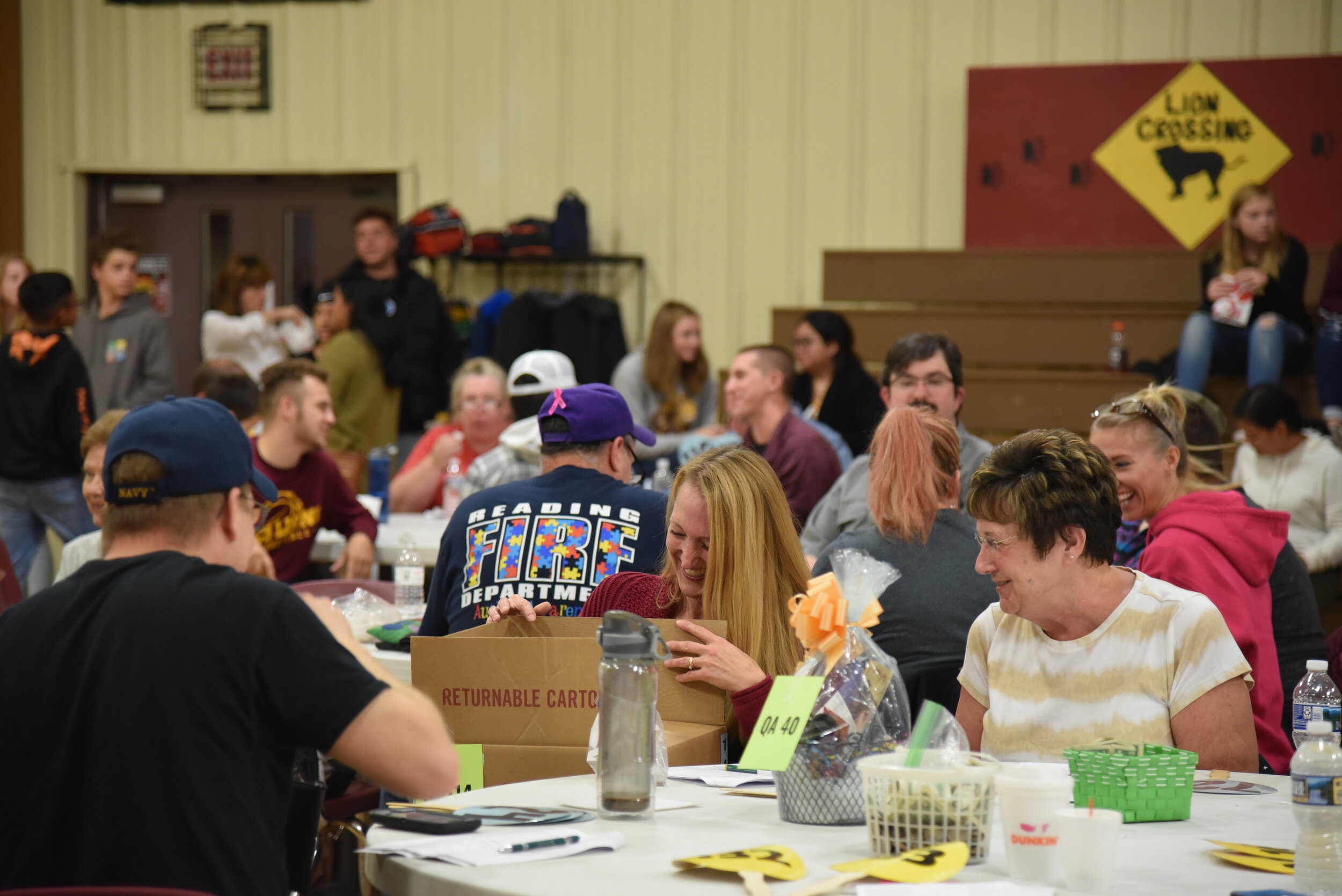 UNIFORM UPDATE!
We are excited to officially launch Lands End as your primary source for ordering uniforms. This site is specifically designed for Berks Christian School (we have our own preferred school code), and everything on it is approved to wear to school. They have a True Fit tool to help you find the appropriate size for your child that's very user friendly. All in stock items will ship directly to your home within 3-5 business days. Lands End stands behind their products, so if you have an issue with your order, or something doesn't fit, you can contact them directly for an easy exchange or return. Also, be sure to sign up on the site because Lands End constantly runs specials and discounts. Once you're signed up with your email address, they will send you the specials via email.
LATEST FROM THE PTO
Keep an eye out for a flyer coming home with your child about Usborne cards! This is a great deal on a box of 30 quality holiday or special occasion cards!
Thanks to all who signed up for helping with the Holiday Bazaar in December 21st. We will send another sign up genius next week with some other ways you can help. The event link is here: https://www.facebook.com/events/2023897711045808/?ti=icl
Please share and make your plans to attend with family and friends!
PTO NEXT MEETING
Finally, our next meeting is scheduled for November 21st at 6:30 pm in the library. Hope to see you there if you can make it.
Calling all moms, grandmoms and spiritual moms of BCS students. You are welcome to join us as we pray together weekly on Tuesday mornings from 8-8:30 am in the music room, with praises, confessions, thanksgivings and requests. Come once or come every week!
October meetings:
Tuesday, October 15: 8-8:30 am
Tuesday, October 22: 8-8:30 am
Tuesday, October 29: 8-8:30 am
What if I were to tell you that I wanted to sit down with you with the sole purpose of listening to you? No hidden agendas, no ulterior motives, no stated or unstated goals - I simply wanted to listen. Like really listen. I wouldn't be distracted or hurried or judgmental. I would just listen. Maybe I'd ask some questions, maybe I'd share a few ideas, but mainly, I would just be quiet and still and turn my attention completely to you and what you wanted to share. I would want you to feel heard.
Does this sound rare? A little more like a dream than anyone's actual reality? Somehow it seems in today's world, listening like this is a precious commodity. It's something that people rarely do for us (unless we pay them to do it professionally) and we don't regularly do for others. And yet, there is a very real power within this simple practice of listening that I believe cannot be attained in any other way.
In my life, I have experienced tremendous encouragement and growth through people who have listened to me. Throughout my growing-up years and into adulthood, my mom has listened countless times as I have processed big and small things in my life. My husband also faithfully listens, as well as close friends, colleagues and other mentors over the years. There was a particularly challenging season in which I had a life coach who I would talk with on a regular basis, and looking back I think one of the most powerful parts of my conversations with her was simply the time and space she provided to listen and ask good questions.**
Time and space. These are two things that are needed for authentic listening to happen, and they are two things that almost never happen on their own. Well, to clarify - they do happen, but they are constantly getting filled up with things other than listening. If I am not careful, I will keep rushing from one thing to the next and never take time to pause and be still. Still enough to be silent and listen. But when I do take that time, I never regret it and I almost always feel refreshed by it.
Listening to God is certainly a mysterious thing that I don't think I will ever completely understand. But what I know is that just like there is power in people listening to me, and there is power in me listening to people, there is power in being still and allowing my soul and spirit to listen. God may not give me some huge revelation or even any kind of distinct message. But things change within me when I listen. And I think they change for the better.
Dan Rather, CBS television interviewer, asked Mother Teresa of Calcutta: "When you pray, what do you say to God?"
Teresa: "I don't say anything, I listen."
Rather: "Well okay … when God speaks to you, then, what does he say?"
Teresa: "He doesn't say anything. He listens. … And if you don't understand that, I can't explain it to you."
Pray with me…
…. that all of us in the BCS community will grow into more authentic listeners
Everyone should be quick to listen, slow to speak, and slow to become angry. James 1:19
…. that as the leaders of BCS take time to listen, they will hear what God is saying
Whoever has ears, let them hear what the Spirit says to the churches. Revelation 2:29
…. that wisdom would be heard and applied throughout the BCS community
Turning your ear to wisdom and applying your heart to understanding. Proverbs 2:2
Soli Deo Gloria
To God alone be the glory
~ Carrie Warner, BCS Prayer Team Coordinator
**For some other great thoughts on the power of listening, check out Emily P. Freeman's podcast, especially episodes 33 and 94.
VOLUNTEERS NEEDED: UPDATE: No takers yet since last week, are you able to serve?

We are still in great need for Recess Parents: still need 1 Tuesday, 1 Wednesday, 1 Friday. Being a recess parent is a great way to connect with our students and build relationships with our school community. These volunteers are critical to keeping our students safe and cared for during lunch and recess. Thank you to our 7 parents who have already stepped up, 3 more to go! (We'll take grandparent recess parents too!)
Thank you to our volunteers!
Friday, October 11
VARSITY 5:30 PM (NEW TIME) AWAY vs. Lititz Christian @ Lititz Christian
Saturday, October 12
MS 8:00 AM AWAY TOURNAMENT vs. Covenant Christian Academy, TBA @ Covenant Christian Academy
Monday, October 14
VARSITY 6:00 PM AWAY vs. Solanco @ Solanco High School
Tuesday, October 15
MS 4:00 PM AWAY vs. Dayspring Christian Academy @ Dayspring Christian Academy
VARSITY 6:00 PM AWAY Dayspring Christian Academy @ Dayspring Christian Academy
Thursday, October 17
VARSITY 6:00 PM HOME vs. High Point Baptist Academy
All game and practice schedules are available on the CCAC website.
Please use this as your guide each week.
Winter Sports Sign-Ups!
Winter sports sign-ups are now open through Tue, 10/22. Reminder that if your student athlete has not played a sport yet this season, you will need a signed doctor's physical form (CIPPE Sections 1-6) by the start of practices. All required forms and details can be found at berkschristian.org/athletics, and all 5th-12th graders will receive a signup form in homeroom on Fri, 10/11.
Key Dates:
Thu, 10/10: winter sports sign-ups begin

Tue, 10/22: winter sports sign-ups end

Thu, 11/7: mandatory winter sports meeting @ 6:30 pm

Mon, 11/18: practices begin
BASKETBALL Coaches Needed
We need your help spreading the word about these positions. So far, we've only had one applicant, and we need to fill these three positions ASAP. Please talk to someone you know, or post on facebook, or even consider applying yourself!
MS Boys Basketball Head Coach

MS Boys Basketball Asst / B Team Coach

MS Girls Basketball Asst Coach
BCS is looking for the three coaching positions above for the 19-20 basketball season. Coaching experience is preferred. Interested applicants should send their resume and a written Christian testimony to Athletic Director, Ben Smither at bsmither@berkschristian.org. Also, current PA child abuse, criminal background, and fingerprinting checks are required. Preseason practices begin on November 18th.
HS Boys Basketball Off season Schedule
Coach Mark and Coach Jarred will continue to run two weekly opportunities to play basketball through the off season:
Sunday night pick-up games - Sunday nights' pick-up basketball start time has been pushed back to 7:30 pm until further notice

Tuesday night open gyms - 6:30 pm - 8:30 pm
Both are open to any BCS 9th-12th grade boy who wants to come play. Please double check the athletic schedule to make sure the event is happening that week.
Students may not stay after school on Tuesdays.
This week: Check out a recap of last weekend's homecoming festivities, plus a review of rapper Tyler the Creator's IGOR tour stop in Philly.
Box Tops - Send in your remaining paper box tops by Thursday, October 17th! After that time we will no longer be accepting paper box tops as they have moved to a digital system. We encourage families to Download the Box Tops App. Search for Berks Christian School and scan the box tops. It's that easy and the money comes right to us. Or, if you do not want to download the app, you can send them into the office and we will scan your box tops or receipts for you.
Box Tops App: https://www.boxtops4education.com/
LUNCH MENU 10/14/19
Monday, October 14
NO SCHOOL
Tuesday, October 15
Elementary: French Toast w/Ham, Hash Browns, Veggie Dippers, Grapes
HS A Meal: Mac & Cheese w/Roll, Stewed Tomatoes, Green Beans, Pears
HS B Meal: Chicken & Cheese Queso, Stewed Tomatoes, Green Beans, Pears
Wednesday, October 16
Elementary: Cheeseburger On Bun, WG Cookie, Baked Beans, Lettuce & Tomato, Peaches
HS A Meal: Lasagna w/ Garlic Bread, Steamed Broccoli, Fruit Salad
HS B Meal: BBQ Rib Sandwich, Steamed Broccoli, Fruit Salad
Thursday, October 17
Elementary: French Bread Pizza, Salad Greens, Roasted Squash, Strawberries
HS A Meal: Southern Crispy Chicken w/Biscuit, Waffle Fries, Baked Beans, Applesauce
HS B Meal: Dutch Waffle w/ Sausage, Waffle Fries, Baked Beans, Applesauce
Friday, October 18
Elementary: Baked Chicken Stix w/Roll, Sweet Potato Fries, Fresh Broccoli w/Dip, Sidekick's Frozen Treat
HS A Meal: Asian Bowl, Oriental Vegetable Blend, Mandarin Oranges, Fort. Cookie
HS B Meal: Egg & Cheese Croissant, Oriental Vegetable Blend, Mandarin Oranges, Fort. Cookie