Capstone Spring Event: Family Connect Night!
Mark Family Connect Night on your calendar now! It starts at 6:00 pm on February 23rd.
It's our key spring event for a few reasons:
1. We'll all share a potluck meal together as a school family
2. It's the kickoff of our spring fundraiser, Serve-a-Thon
3. Mr Warner shares his annual State of the School address
4. Attending is the first step toward earning a re-enrollment discount for the 17/18 school year!
Upcoming Events
February 16: Ready, Set, Go! (6:30 pm)
February 17: Compassion Dress Down Day (Bring at least $2)
February 20: No School
February 23: Family Connect Night for ALL BCS Families
Athletics
Basketball Post-Season
Our varsity boys basketball teams played a fantastic season and are looking at a good possibility of some post-season games. More details to come!
Serve-a-Thon 2017
Choose Your T-Shirt Color!
Don't forget that you have a chance to vote for our Serve-a-Thon t-shirt color this year! Choose from black, green, or purple. For $.25, you can vote for your favorite. The winning color will be our t-shirt design for this year. Vote as many times as you like. Parents and teachers are welcome to vote as well. Final votes will be collected and counted at Family Connect Night, and we'll announce the winning color! Green is in the lead!!
Current totals:
BLACK: $8.25
GREEN: $10.25
PURPLE: $8.75
Family Connect Night
Don't forget to Save the Date for February 23rd, Family Connect Night. You'll be receiving an invitation this week. Most important things to remember:
1. Every BCS family should plan to attend this key event
2. Please plan to bring a main dish AND either a side dish (last names N-Z) or a dessert (last names A-M)
3. Please bring your address book and stamps for the time we'll take together preparing our Serve-a-Thon sponsorship letters
Event Details
Parenting Teens Summit
One of our favorite partners, AXIS, is hosting an incredible online event for the next two weeks - the PARENTING TEENS SUMMIT. This event, a $997 value, is being offered completely free. The information being presented in this online conference will be worth your time. Join them for just one session, or for all of them, and I am confident your students and family will benefit. Check out the details and full line up at the website: PARENTING TEENS SUMMIT
From AXIS: Join Us for This Online Conference! Faithful Christian Authors & Thought Leaders Will Provide Practical Talks to help you Parent Your Teens. Know Their Culture, Develop Their Hearts, and Connect the Generations to Build Lifelong Faith!
Here's A Sneak Peek At What You'll Discover When You Claim Your Free Ticket To The Parenting Teens Summit TODAY…
We've hand-picked a table of Godly experts who care about your teens! Their expertise and wisdom will provide practical ways for you to disciple your teen into lifelong faith.
Spend 30-minutes each with Ravi Zacharias, Tim Keller, Gary Chapman and more as they teach their best stuff directly to you via this online summit!
Ready, Set, Go!
Do you know a family who has a preschool or kindergarten aged child? Invite them to our Ready, Set, Go! event coming up in February! Learn why childhood education is important and how you can set your child up for success in school. One more event is planned, on February 16th at 6:30 pm. A giveaway of one $50 Gift Card will be available to prospective families and to current BCS families who bring a prospective family along. Childcare is provided! Please RSVP by emailing rklase@berkschristian.org or by calling the school office.
News and Updates
Spirit Week Winner: Fifth Grade!
Fifth Grade will enjoy a dress down day and pizza party on Monday, February 13th.
Reminder: New Library Fines Policy
- Students have a three week loan period, with the option to renew for another three weeks
- If an item is not returned on time, an automatic email reminder will be sent daily until the item is returned
- A $.05 fee per item per day will be charged, with a maximum fine of $1.00 per item
Incidental Billing: New Procedures
Below is an updated Incidental Fee Schedule for Berks Christian school. Our goal is to keep as many elements of our school program included in our tuition cost. However, there are a few situations where additional fees do apply and cannot be included.
One new fee to bring to your attention is post-event supervision for grades 6-12. Effective immediately, students in grades 6-12 will be charged for post-event supervision beginning at 3:00 pm each day, unless the student is staying for an authorized school event. Families will also incur the fee for any time 30 minutes past any official school event concludes. If you have any questions, please contact the school office.
2016-2017 Incidental Fee Schedule
BCS charges families for incidental fees through the RenWeb Paynow (UPPM 8.12) and lunch ordering system. The details of charges and accounts can be found in RenWeb under family information-family billing.
After School Care (PreK-8) $5.35/hour
(For further details, please see UPPM 8.10 "After School Zone" This fee is a pro-rated charge by the half hour.)
Post-Event supervision (6-12) $5.35/hour
Students will be charged for after-school supervision beginning at 3:00 pm each day unless the student is staying for an authorized school event. Families will also be charged for time 30 minutes past any official school event concludes. This fee is a pro-rated charge by the half hour.
Before School Care (PreK only) $9/hour
Library/Locker/Technology Fines $.25 and up
Physical Education T-shirts $6.00
Uniform Shirts $15 (short-sleeve), $20 (long-sleeve)
Hot Lunch $4.50 (May be ordered through RenWeb or in homeroom daily)
Jump In and Join Us
Order Your Valentines!
Don't forget that FRIDAY is the deadline to order your Valentine's Day chocolate-covered pretzels and flowers!
Middle School Tutoring
Starting Monday 2/13 one of our high school students will be doing tutoring every Monday from 3:00 - 4:45pm for any middle school students who would like help with homework, studying, or organization. Any Monday that a 6th-8th grader that would like to stay please email attendance@berkschristian.org.
A Call for Performers
Dear Alumni, Staff, Parents, and Friends of Berks Christian School,
This Spring, Berks Christian School is reviving a production of Behold the Lamb, a large-scale work for choir, soloists, and chamber wind ensemble that was written for our school and first performed in 2011. This is a multi-movement work detailing the passion story written by Pittsburgh-based composer Chris Massa
This year, April 6-8, we will be performing the work twice and creating a professional recording.
We want this to be a community event, and are looking for adult singers and performers to join our high school performers. Did you sing in the 2011 production? Do you enjoy singing choral music? Do you play a woodwind, percussion, or brass instrument?
To learn more, visit our performer interest page and event page at the BCS website. To show your interest, and to receive more detailed information, please contact Phil Warner by emailing pwarner@berkschristian.org.
Around Campus
Lunch Menu for Coming Week
Monday, 2/13
Elementary: Cheeseburger, baked beans, peach slices
High School: Pub burger w cheese, black beans and roasted corn, pickled jalepeno relish, fruit
Tuesday, 2/14
Elementary: Grilled cheese panini, tomato soup, cucumber slices w dip, crackers, fruit salad
High School: Grilled cheese panini, tomato soup, cole slaw, applesauce
Wednesday, 2/15
Elementary: Baked chicken stix w roll, sweet potato fries, broccoli w dip, frozen fruit
High School: Chicken and cheese quesadilla, green beans, carrot & celery stix w dip, mangoes
Thursday, 2/16
Elementary: Fundraiser Lunch - Watch for Order Form
High School: Fundraiser Lunch - Watch for Order Form
Photos from Physics Family Fun Day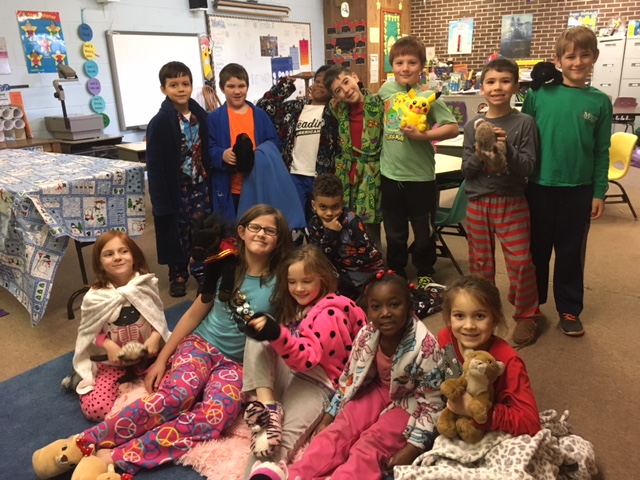 Highlights from Senior Night