Upcoming Events
November 12: AXIS Come Together Event for families
November 18: Dress Down Day to support Compassion children (bring at least $2)
November 20-22: High School Leadership Conference
November 21-22: Vision and Hearing Screenings by Exeter School District nurses
November 23: Grandparents Day
November 23: Half-Day of School (11:30 dismissal)
Nov 23 (11:30) - Nov 27: Thanksgiving Break
December 13: Christmas Concert
Athletics
Coaches Still Needed!
Our basketball teams are still in need of some coaching help. We need a head coach for middle school girls, and a head coach for varsity girls. If you or someone you know would be interested in either of these positions, please contact Athletic Director, Mr Godsey (kgodsey@berkschristian.org) to let him know.
Event Details
Last Chance: Come Together Event
It's this Saturday. The event that can define how you and your family talk about culture. With a new presidency coming up in January, it's a great time to talk with your students about how to approach today's world with a Bible-based perspective.
Register your family here.
Reminder: Grandparents Day
We still need some volunteers to bring brunch items for our upcoming Grandparents Day. If you can bring a baked good (homemade or store-bought) or some fruit, please sign up here!
News and Updates
Kids Kreations: Orders Due Friday!
Don't forget to place your Kids Kreations orders, either online at store.kidskreations.us or by sending your order form to the school office, by THIS FRIDAY. We've received samples of the products made with Kids Kreations artwork and they are excellent quality, showcasing your child's art in a unique way that allows you to enjoy it as you go about your day. Even better, each purchase supports Berks Christian School! Stock up on items to give as Christmas gifts!
Poinsettia Sale
Order forms went home last week for our annual poinsettia sale to benefit the senior class. Collect orders from your friends and family and return the order form (with cash or check payment) by November 22nd. Plants will be delivered to BCS on December 6th.
Senior Class Thanksgiving Lunch
Our senior class is also presenting their annual Thanksgiving Feast at lunchtime next Friday, 11/18. The meal includes turkey, mashed potatoes, corn, a roll, a drink, and pie. Cost is $5 and orders are due by Wednesday, 11/16. Orders after 11/16 may not be accepted, due to pre-purchased quantities of food. Don't miss your chance to enjoy this Thanksgiving Feast!
Reminder: Dress Code
As the winter weather comes, we are starting to see lots of students bringing and wearing sweatshirts during the school day. As a quick reminder, only solid color or BCS-related sweatshirts / sweaters are allowed. Coats, other outerwear, and sweaters / sweatshirts with words, designs, patterns, or images are not permitted during the school day. This applies to students in kindergarten through twelfth grade. Non-approved apparel will be taken from students who persist in wearing it.
Fundraiser for Haiti: Big Success!
Thanks for your contributions to the relief efforts in Haiti! We collected $370 for these efforts through our Dress-Down Day last week.
Jump In and Join Us
Families Needed to Host Guest Students
We still have an urgent need for host families to welcome international students from January 6th through March 15th. This gift of hospitality will enrich the students' experiences and will be an adventure your family will never forget. Five host families are needed for this program and host families will earn a stipend of $1,000. If you can open your home to a student this winter, please contact Rebekah Klase by emailing rklase@berkschristian.org.
Please Consider Helping Our Elementary Teachers!
Without enough lunch volunteers to fill our schedule, our elementary teachers have been working through their own lunch breaks to supervise lunchtime and recess. We would love to give them a break from this!
We need parent volunteers to join the team. Help is needed from 10:45 am until 12:30 pm, and you can commit to help weekly, or just once per month! You will need to submit current background clearances. Please contact Rebekah Klase by emailing rklase@berkschristian.org to let her know your availability.
Shoparoo: Easy Fundraising for BCS
We've earned $82 so far from Shoparoo. This is the result of individuals who have downloaded the Shoparoo app on their phone and simply scanned receipts after ordinary shopping trips. The app is free, and BCS earns points for your purchases, which translate into cash! Download the app today and start earning money for Berks Christian School.
AmazonSmile: Give to BCS while you shop
Heading to amazon.com to start your Christmas shopping? Wait! Change that website address to smile.amazon.com and every purchase will benefit Berks Christian School. The first time you log in, you'll choose BCS as the nonprofit to benefit. After that, make sure you use the smile.amazon.com page, and your purchases will trigger donations to BCS.
Around Campus
Sent Home Today: School Pictures
If you ordered school pictures, they are coming home with your student today. If you have any concerns about your order, feel free to call the studio at 610-376-0379. If you'd like to place an additional order, you can submit it to the school office.
Lunch Menu for the Coming Week
Friday, 11/11
Elementary Meal: Ham & cheese wrap, salad greens w dressing, steamed broccoli, pineapple
High School Meal: Asian bowl w beef and rice, oriental veggies, mixed fruit, fortune cookie
Monday, 11/14
Elementary Meal: Mac and cheese w roll, stewed tomatoes, green beans, pears
High School Meal: Hot and spicy chicken patty, mashed potatoes, broccoli w dip, peaches
Tuesday, 11/15
Elementary Meal: BBQ chicken nuggets, buttered pasta, sugar snap peas, applesauce
High School Meal: BBQ ribs, mac & cheese, stewed tomatoes, spinach salad, cornbread, pears
Wednesday, 11/16
Elementary Meal: Cheese ravioli w sauce, steamed zucchini, salad greens w dressing, melons
High School Meal: Cheeseburger w lettuce, tomato, onion, pickles, sweet potato tots, corn, mangoes
Thursday, 11/17
Elementary Meal: Roast turkey w gravy, roll, potato filling, corn, sweet potatoes, apple crisp
High School Meal: Roast turkey w gravy, roll, potato filling, corn, sweet potatoes, apple crisp
Middle School Retreat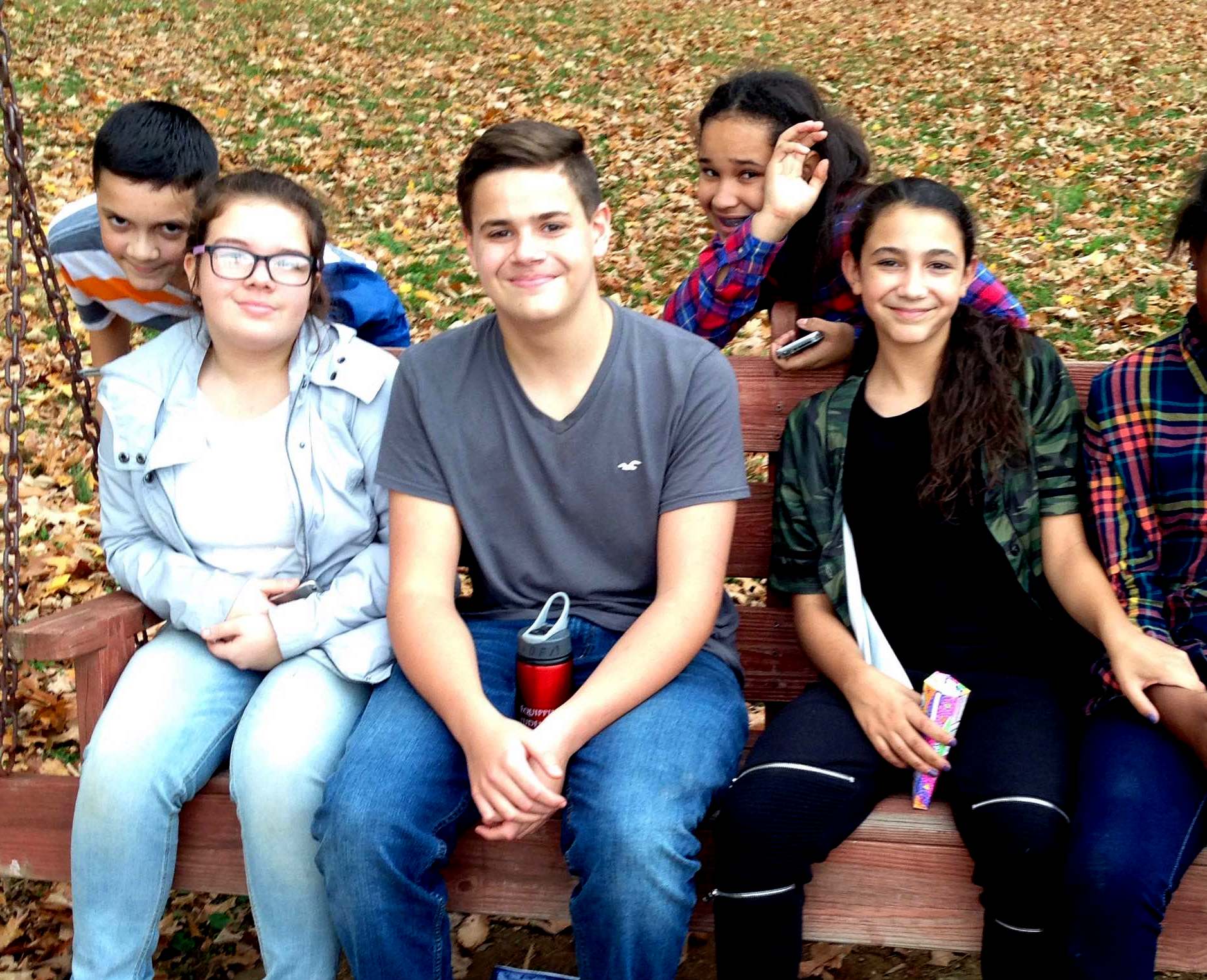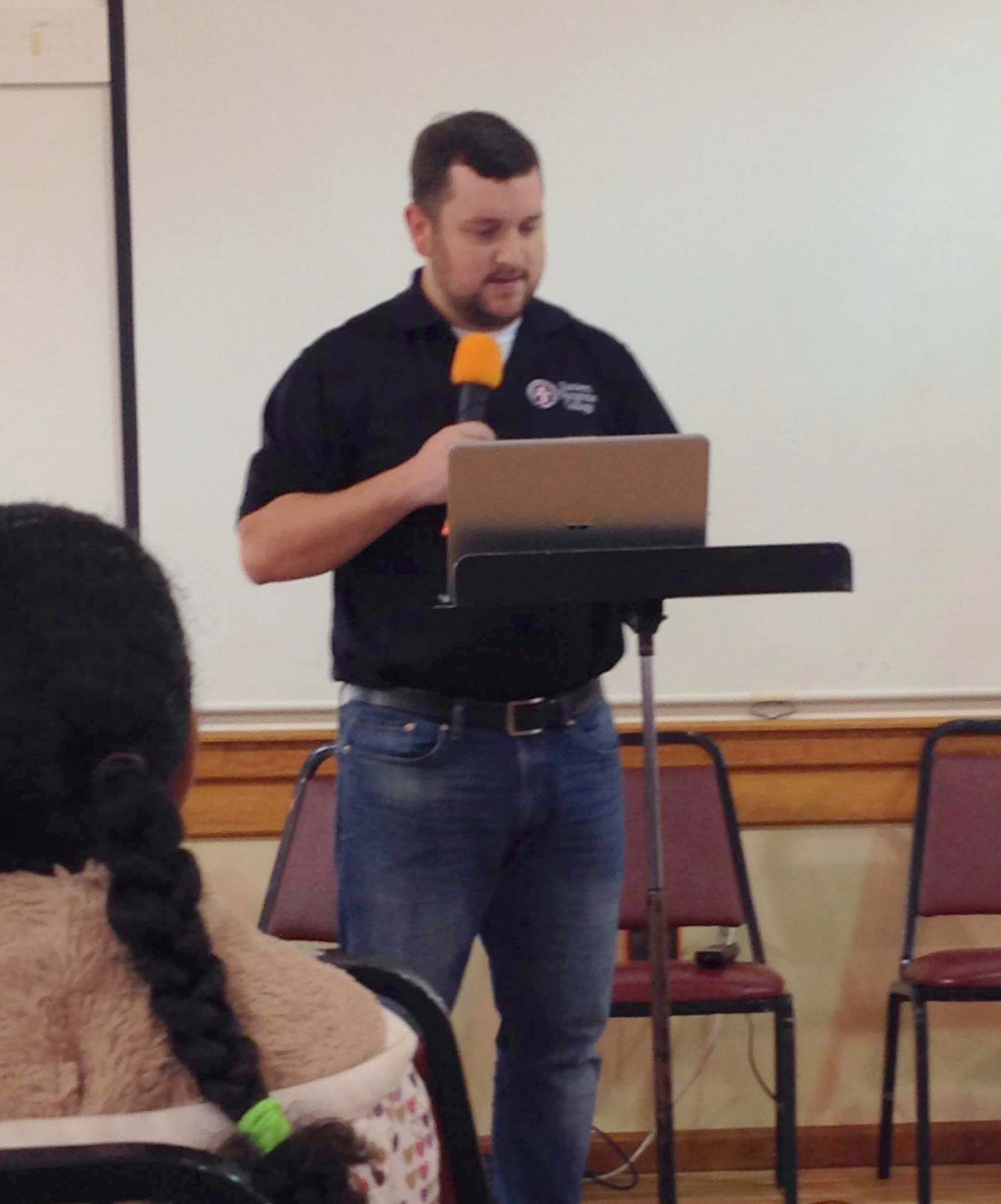 The annual Middle School Retreat was held at Camp Manatawny this past Thursday. We were blessed to have Trevor Oates, Associate Pastor of Family Life at Birdsboro Church of the Nazarene join us as our speaker. He shared with the students about the three action points of Micah 6:8, our theme verse for the year. Students also enjoyed time of class bonding, a scavenger hunt, and a pizza dinner. They ended the day with a wagon ride and awesome camp fire built by Mr Mountz!
Fourth Grade Takes a Hike
Last week our fourth grade class enjoyed a hike at French Creek State Park. Our group of eight boys, along with Mrs Judd and Mrs Bromwell, hiked 4.5 miles!
Preschool Voted!
Tuesday, November 8 was a big day for preschool as they voted for their first ever President. Two qualified candidates, George Giraffe and Al Alligator, were running for office. After campaigning for two weeks and making several speeches, the winner and the President of Berks Christian Preschool is Al Alligator! Thanks preschoolers for a fun election!